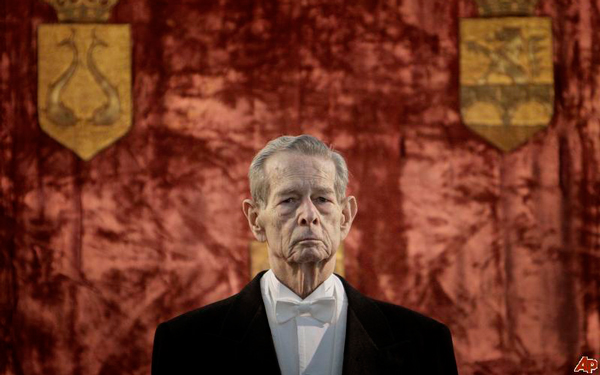 Tonight we mourn the death of King Michael of Romania. He was the recipient of the 6th HRE Citizenship award, to honor his dedication to and achievement in public service. As a friend of the Society he will be missed.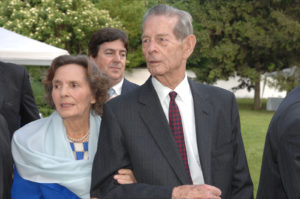 His Majesty King Michael I of Romania was a Prince of the Hohenzollern family and a descendant of the first King of Romania, Ferdinand I. He was Head of State in Romania twice in his life: from 1927 to 1930 and from 1940 to 1947, when he was deposed by the Communists, stripped of his citizenship, and banished from the country. Over the next fifty-five years he worked as a mechanic, commercial pilot and businessman and, with his wife Queen Anne, Princess of Bourbon-Parma, brought up their five daughters. In 1997 he said in an interview: "The King is head of state but he is also the first servant of the people. Never forget that."
The financial part of the award went to Petrisor Ostafie, a student of Medical Bio-engineering in Iasi. Ostafie is an example of someone who, on receiving something, returns more than was given. He proved this by being first a volunteer and then a member of the Board of the Alaturi de Voi (Close to You) Romania Foundation. In addition, he exudes in speaking on numerous occasions about what it means to live with HIV and has become an example for many young people in the same situation. Petrisor has spent over 4000 hours of voluntary work on programs developed by the Alaturi de Voi Romania Foundation and has brought hope to over 200 young people living with HIV.