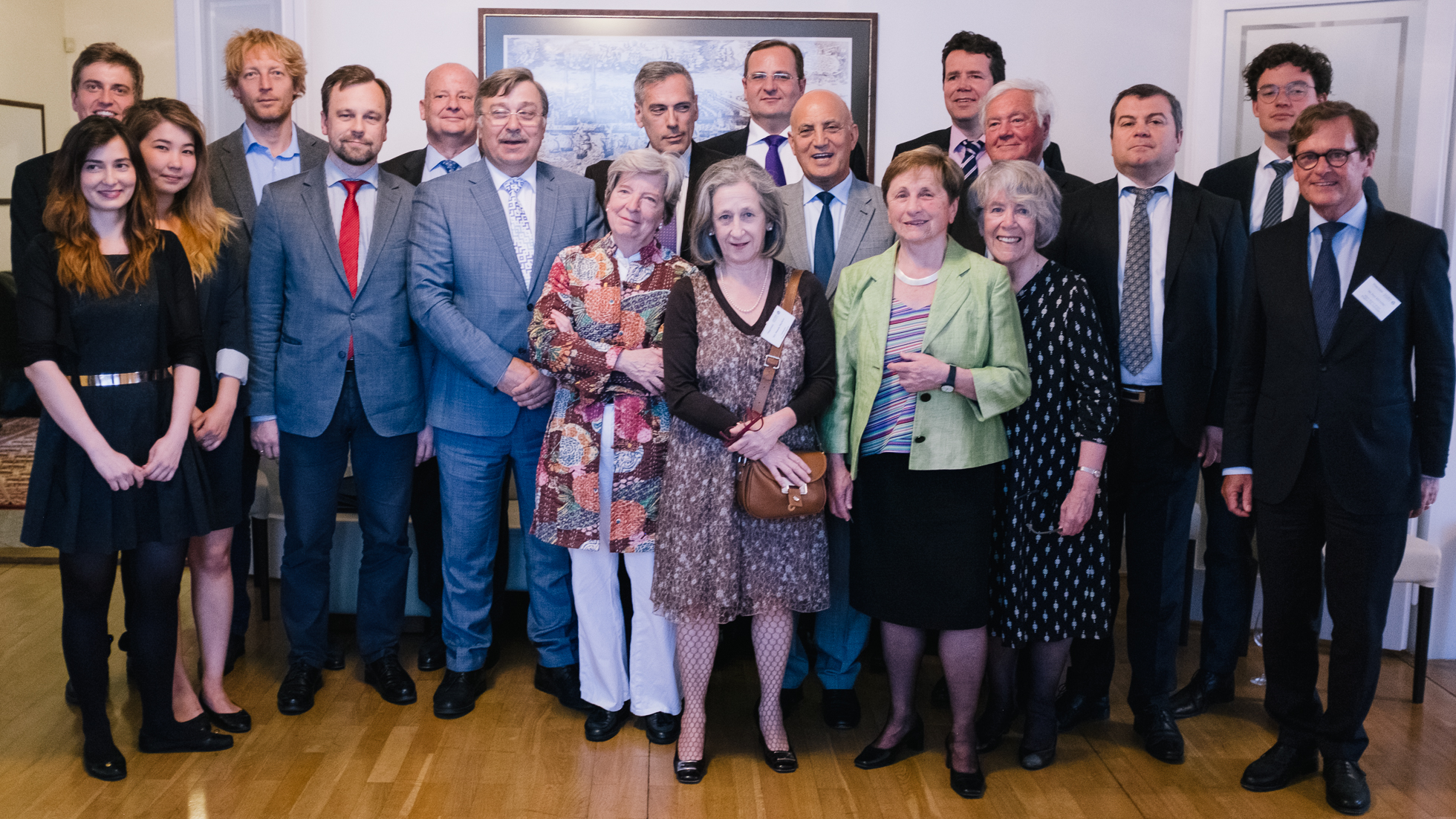 Prague, June 7th, 2017
On June 7th  The Prague Society organised a Public Policy Discussion hosted by H.E. Dr. Alberts Sarkanis at the Latvian Embassy.
The guests of honor included:
Miroslav Lehký,  former deputy director of Institute for Study of Totalitarian Regimes (Prague), co-founder of the National Memory Institute in Slovakia, Member of Supervisory Board of PLATFORM of European Memory and Conscience. Mr. Lehký presented Project JUSTICE 2.0 – Victims of IRON CURTAIN in Europe and spoke about totalitarian regimes.
Dr. Karel Janeček, High-Tech Entrepreneur, Anti-Corruption Fighter, Creator of Democracy 21. Mr. Janecek spoke about the voting system Democracy 21 and how to solve the ambiguity of the current election systems.
We had a fruitful discussion and a pleasant time.
Thank you all for joining us and making that possible!
All photos made by Chris Lettner.