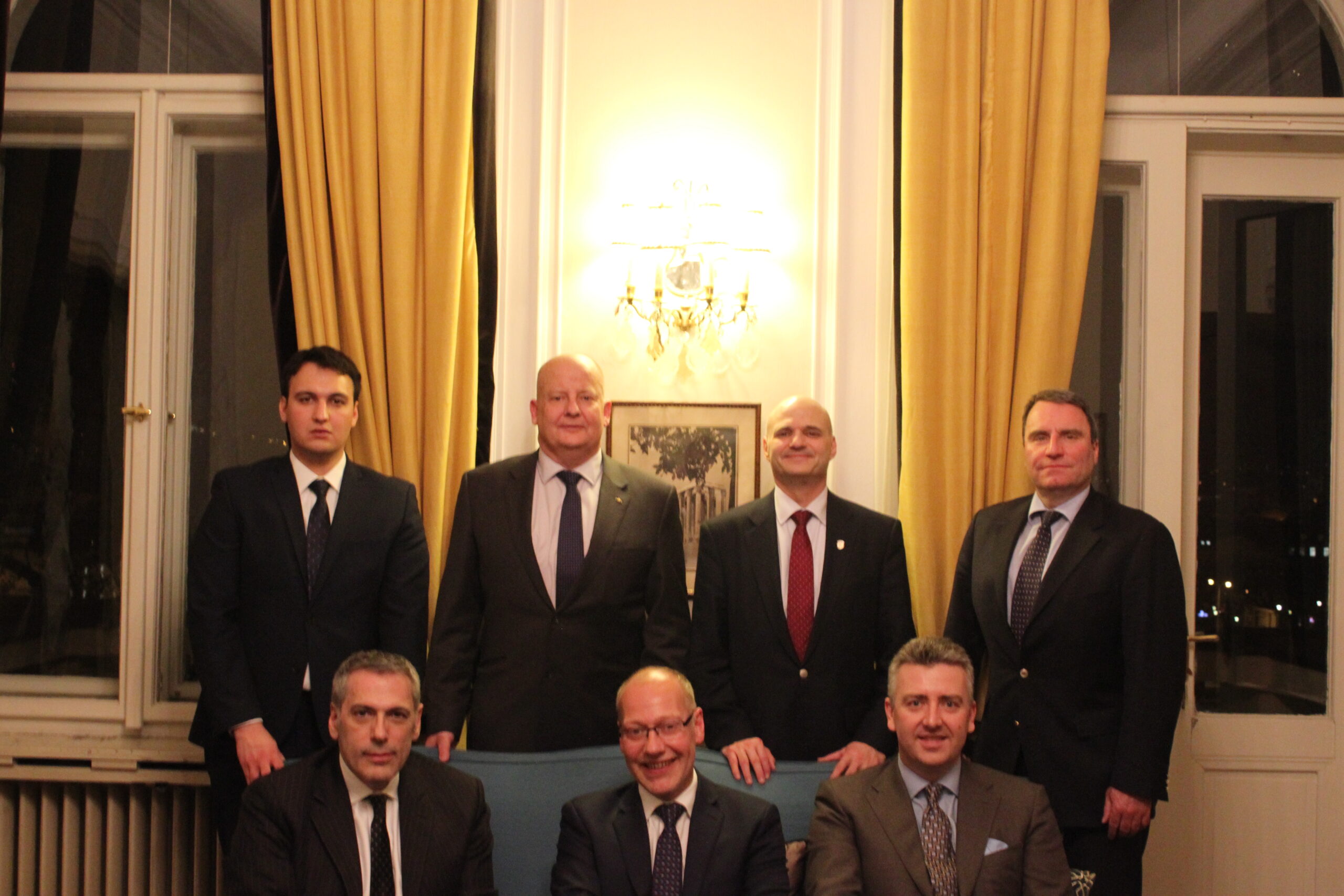 Prague, February 27th, 2018
On the 27th of February, this Prague Society reception was co-hosted by Prof. Marc S. ELLENBOGEN, President of the Prague Society for International Cooperation and Chair of the Global Panel Foundation and by H.E. Ambassador Efthymios EFTHYMIADES, Ambassador of the Republic of Greece to the Czech Republic.
Our special guest speaker was Prof. Rudolf JINDÁRAK, Director of the Foreign Affairs Department of the Office of the President of the Czech Republic.