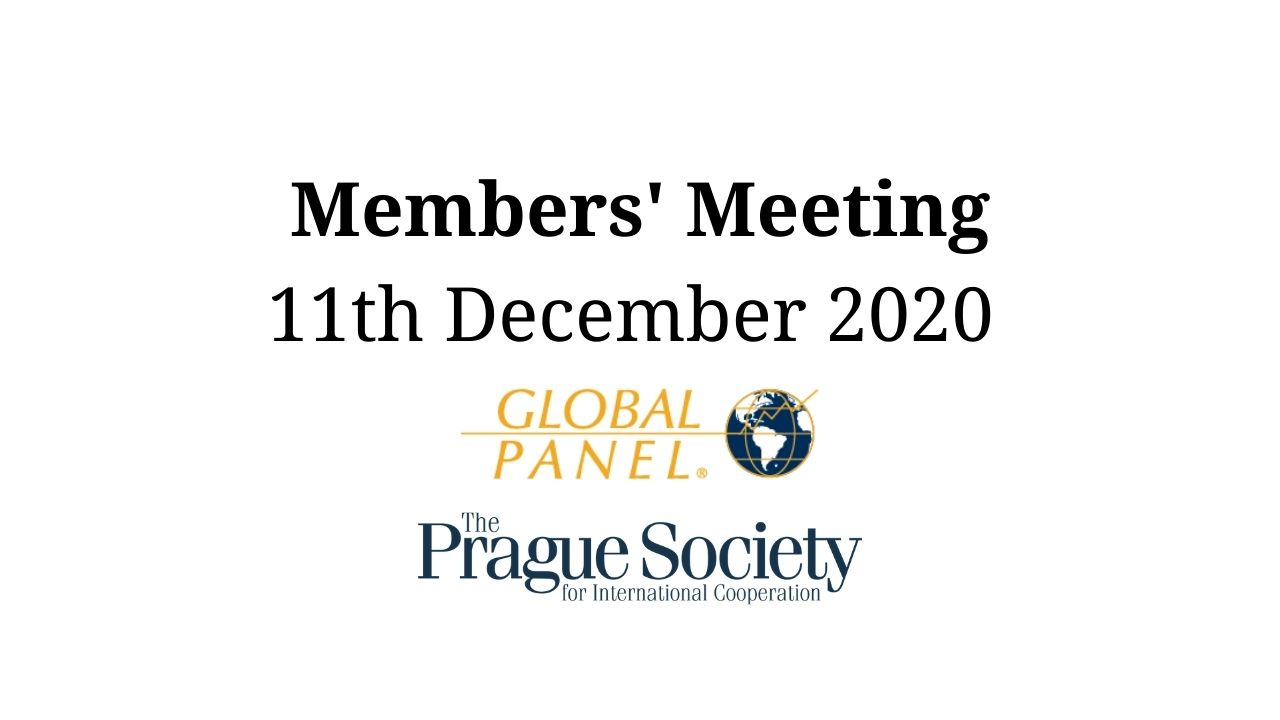 Our monthly members meeting, due to the epidemiological situation was held in an online format. Members were invited to discuss a wide range of topics that included the American elections which saw opinions from Vice President of Republicans overseas: Roger Jonson and President; Marc S. Ellenbogen. Coronavirus was also discussed, as well as other matters of business.
It was nice to see people from across the globe be able to come together and have business as usual. We look forward to welcoming everyone to our next meeting – whether  that is in person or again in an online format.
Attendees
Ambassador Luis de Almeida Sampaio, Ambassador of Portugal to Czech Republic
Adam Coubal, Founder and CEO, Alion Aviation
Darius Dubovsky, Country Manager, Medochemie
Prof Marc S. Ellllenbogen, President; Prague Society, Global Chair; Global Panel Foundation
Mr. Jens Geitmann, Vice President, Prague Society, MD, TriStone Partners
Mr. Markus H. Hermann, Board member, Global Panel; Managing Director, MAROM s.r.o.
Roger Johnson, Vice President in Europe for Republicans overseas
Petr Polievka, Director, DeonaMedi
Bert Stiers, Vice President, Prague Society: CEO, Stiers & Co
Mr. Michael Stimson, Vice President, Prague Society: Sales Director, GIDE International