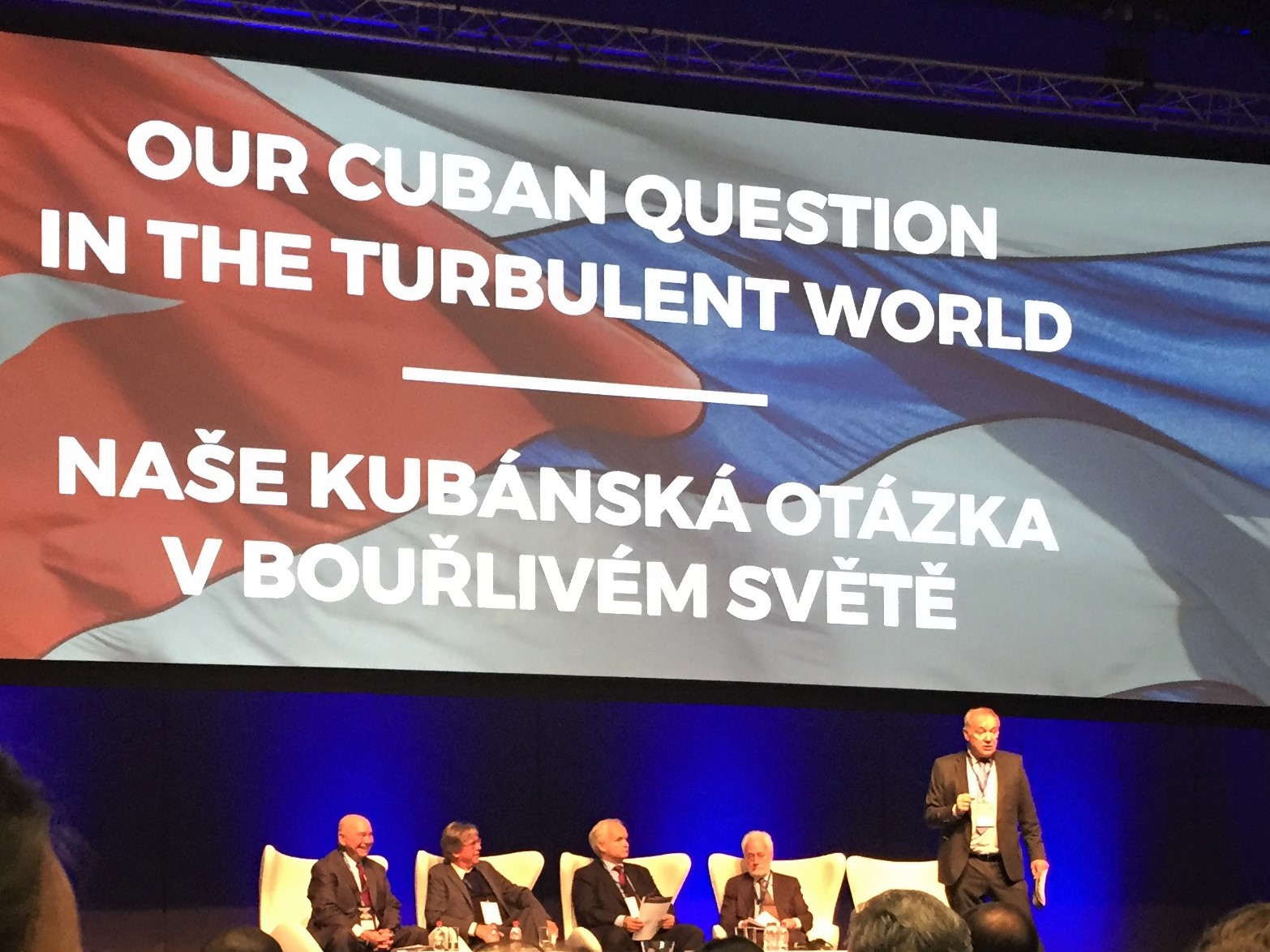 Prague, September 21, 2017
On September 21, The Prague Society was part of a Public Policy Discussion hosted by Jan Šmídek Director of Institute for Christian Democratic Politics.
Some of the speakers included:
H.E. Charles Adams, former U.S. Ambassador to Finland
Mr. Toten Comas Bacardi, President of Propiedades Coba, S.A.
Mr. Pavel Bělobrádek, Leader of the Christian and Democratic Union – Czechoslovak People's Party
Mr. Aldo Dell'Ariccia, Head of the Division for Central America at the European External Action Service
Mr. Pedro J. Fuentes-Cid, Vice President of the International Platform for Human Rights in Cuba
Mr. Daniel Maffei, Commissioner on the Federal Maritime Commission
Dr. Martin Palouš Director of Vaclav Havel Program for Human Rights and Diplomacy at Florida State University
Mr. Šimon Pánek, co-founder and executive director of People in Need
Mrs. Rosa Maria Payá, President of the Latin American Network of Youth for Democracy
Prof. Pavel Svoboda, former deputy Minister of Foreign Affairs, Ambassador of CZ to the Council of Europe
Prof. Marc S. Ellenbogen
All spoke about their knowledge on Cuba's struggle for democratic transition from the 20th to 21st century followed by a reception afterwards.
Thank you all for joining.