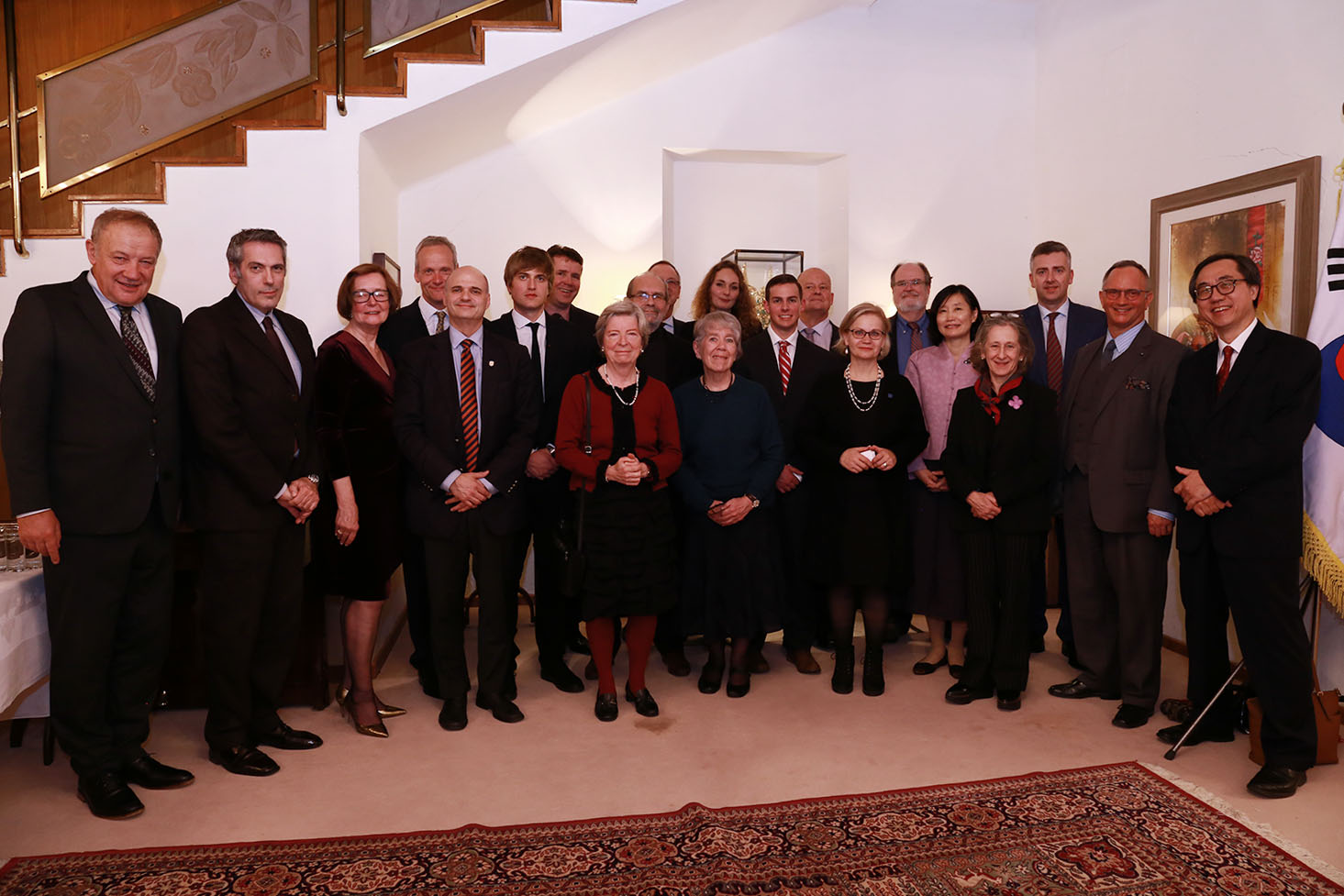 Prague, November 21st, 2017
On the 21st of November, this Prague Society reception was co-hosted by Prof. Marc S. ELLENBOGEN, President of the Prague Society for International Cooperation and Chair of the Global Panel Foundation and by H.E. Ambassador Seoung-Hyun MOON, Ambassador of the Republic of Korea to the Czech Republic.
Our special guest speaker was Prof. Michal MEJSTRIK, Honorary Consul of the Republic of Korea and Vice-Chair of the International Chamber of Commerce.