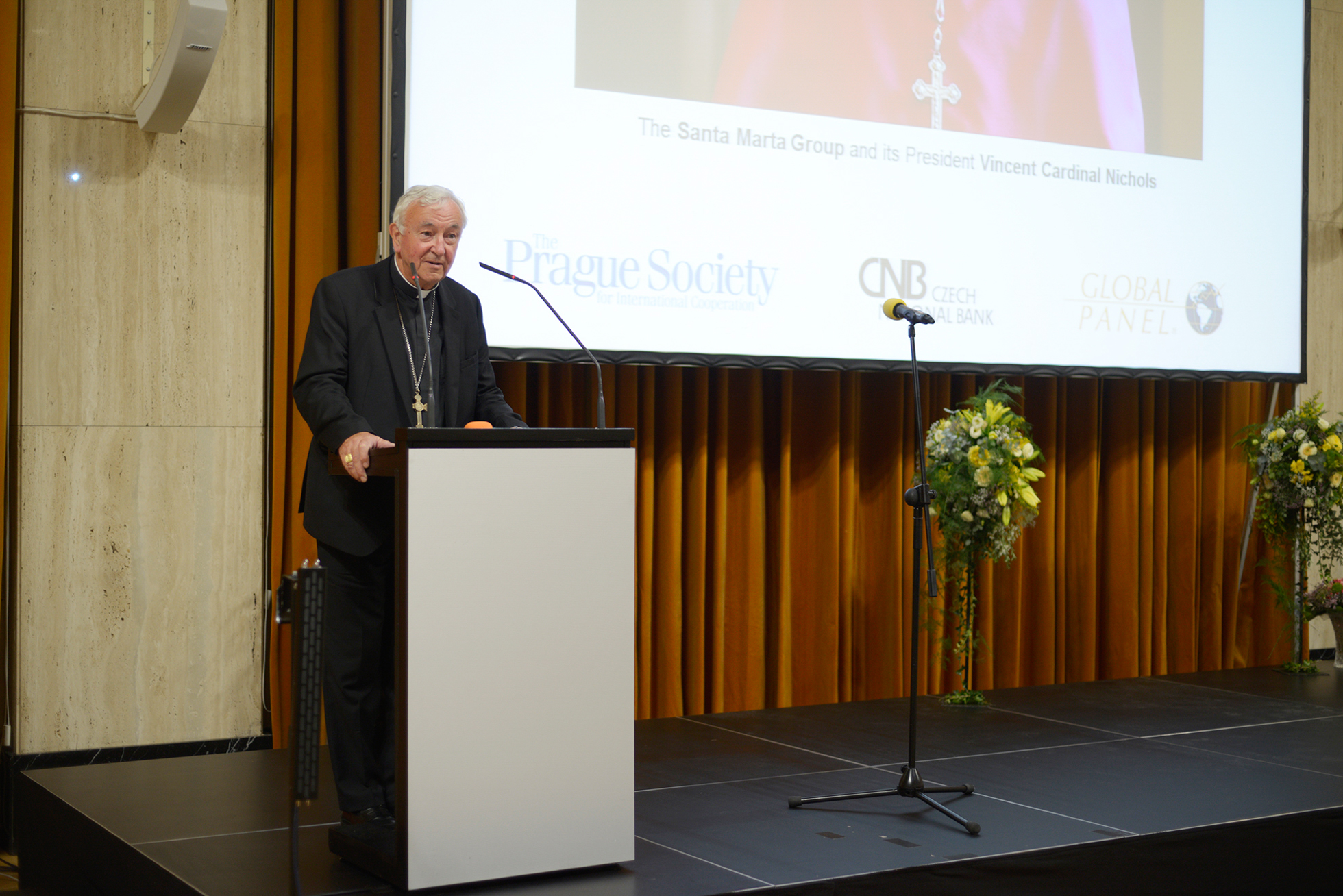 "Cardinal Nichols receives prestigious award on behalf of Santa Marta Group – Cardinal Vincent Nichols received the Hanno R Ellenbogen Award on 30th August 2018 on behalf of the Santa Marta Group (SMG).
The Hanno R Ellenbogen Citizenship Award (HRE Award) is given annually by The Prague Society to honor dedication and achievement in public service, particularly in Central and Eastern Europe. The HRE award is presented in partnership with the Global Panel Foundation.
Cardinal Nichols reflected on his experience in Prague and the importance of the ongoing work of the SMG.
"I was very pleased to receive the Hanno R Ellenbogen Citizenship Award on behalf of the Santa Marta Group (SMG) in Prague on 30th August. It is the 17th time the Prague Society has presented its award. The Society has its origins in the Resistance movement against the Communist occupation of Czechoslovakia. It represents a coalition of benefactors, ambassadors and officials who strive to ensure that, in this post-Communist era, Prague society is committed to the liberal principles of freedom and democracy, and is free of corruption (…)"
-SantaMartaGroup.com
English-Language Media
Czech and Slovak Media