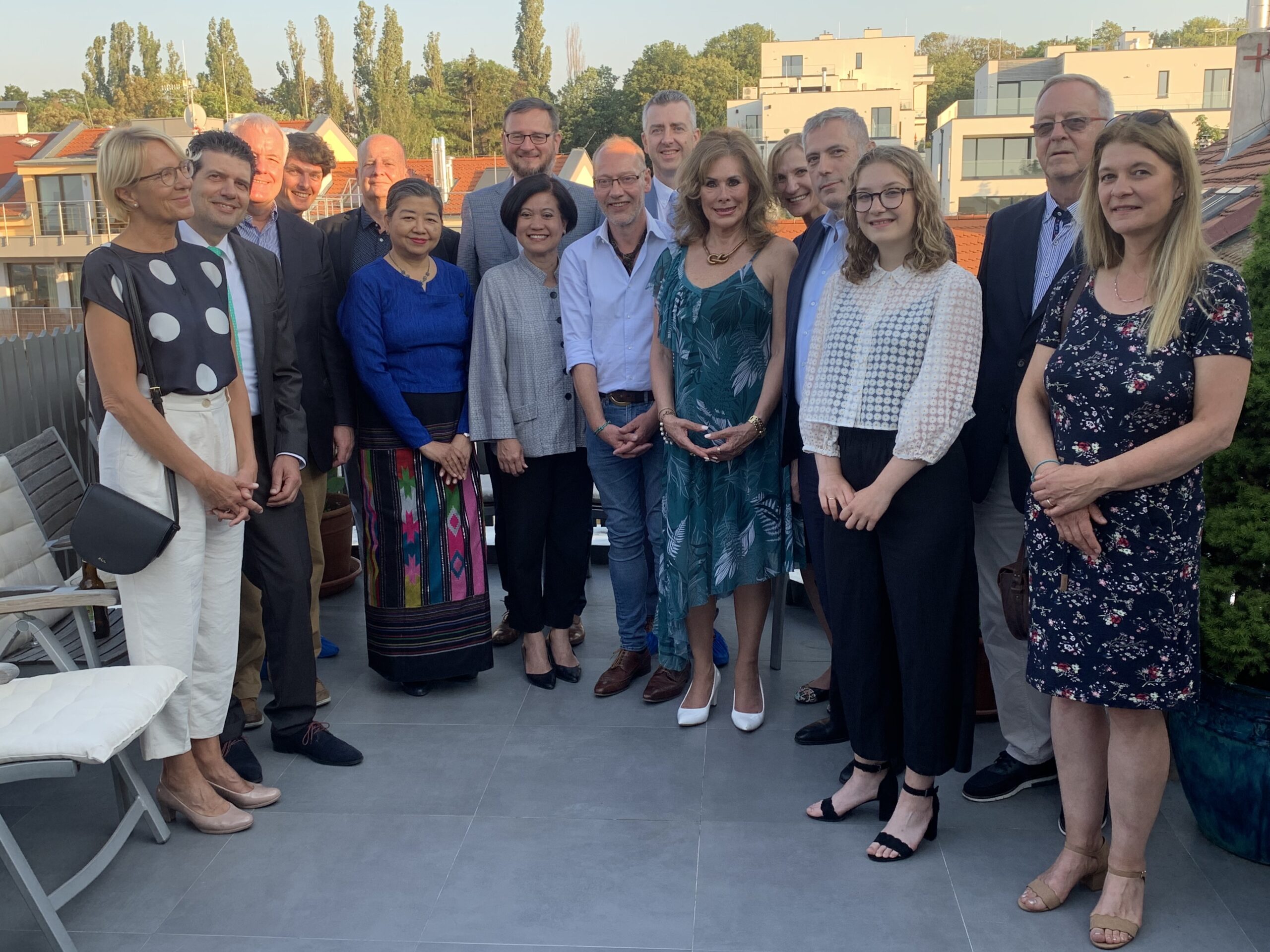 Left to right: Amb. Latvia, Guntar Pastore, Amb. Cyprus, Antonis Therachous, Jens Geitman, Alex Huskinson, Micheal Stimson, Amb. Myanmar, Kay Thi Soe, Amb. Thailand, Ureerat Chareontoh, fmr. Prime Minister, Petr Nečas, Thorsten Kalinowski, Bert Stiers, Amb. Mexico, Rosaura Leonora Rueda Gutiérrez, Eva Anderova, Amb. Greece, Efthymios Efthymiades, Markus H. Hermann
The Prague Society, in cooperation with the Global Panel Foundation held a farewell Toast reception to the outgoing Ambassador of Greece, Efthymios Efthymiades. The 'Toast' was held at the residence of our Vice-President, Jens Geitmann, with the Toastmaster for the evening, President of the Prague Society and Chair of the Global Panel Foundation, Marc S Ellenbogen.
The guest of honour was former Prime Minister of the Czech Republic, Petr Nečas. Ambassadors from Latvia, Cyprus, Mexico, Thailand and Myanmar joined to celebrate Ambassador Efthymiades' years of service and especially, the cooperation that the Ambassador had with the Prague Society and Global Panel Foundation. – We wish Ambassador Efthymiades the best of luck with his next posting.